Ashley announces price decrease on outdoor – Casual News Now
Many casual retailers are expecting a flatter year in sales this year, but Ashley Furniture is lowering its prices by up to 25% starting Feb 5 in an effort to help retailers succeed.
"We don't want retailers to have a flat year; we want them to have a great year," says Andy Sokol, vice president of outdoor at Ashley. "The price decrease will affect almost all of our collections — of which there are approximately 60."
He says the company is focused on helping retailers in three different ways.
First, the price decreases come at a time when others have been increasing prices on new or existing orders. Sokol says this decrease is aimed at driving more foot traffic to retailers throughout 2023 because the consumer has drawn back on their spending.
Second, the company gives retailers the aid of its own marketing partners so they can use it for various things in the store, like social and traditional media assets as well as campaigns they can run in their stores.
"We want to give retailers all the resources they need to succeed," Sokol adds.
Finally, refreshed and on-trend product is another way Ashley aims to help retailers by offering high-style furniture at affordable prices.
Four new collections took the spotlight to help.
The Danson cushioned swivel lounge seating group is part of the company Millennium line and is made with resin wicker handwoven on a powder-coated aluminum frame with Nuvella premium performance fabric — which has a 2,000-hour UV rating. The line comes with two aluminum-top table options.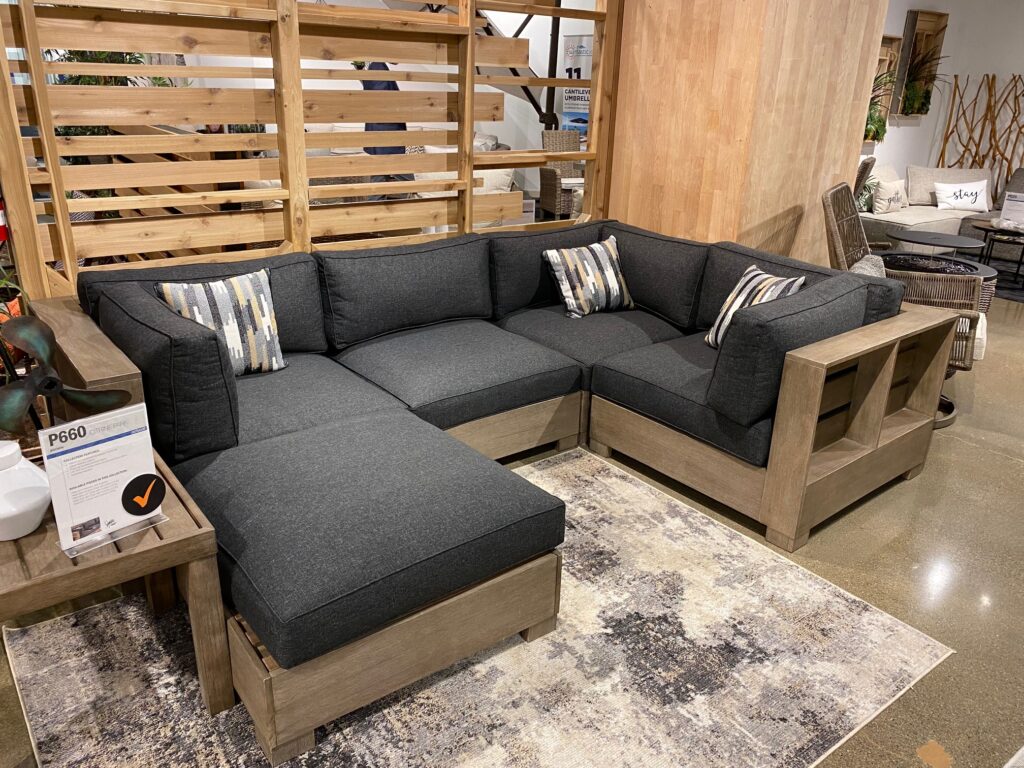 Citrine Park is also part of the Millennium line. Made from eucalyptus wood, the modular set comes with a charcoal Nuvella fabric that contrasts with the warmth of the wood. The back of the set has an inset design, bringing a more luxurious style.
Swiss Valley is Ashley's first venture into rope, with brown and gray color options that accent the wood look of the hand-applied frame finish. It's made with handwoven polypropylene rope on an aluminum frame and Nuvella premium performance fabric.
Sandy Bloom is an oversized seating group that features driftwood resin wicker with a hand-applied wood-look finish. A new swivel lounge chair has been added to the group, and two throw pillows are included with the loveseat while four throw pillows come with the sofa.
Source link