55+ Christmas Bucket List Ideas for a Festive Holiday Season
Welcome back! Did you download The Ultimate Trip Planner, yet?
The holidays can be stressful with all that holiday shopping, decorating, wrapping, and cooking. And then the kids are out of school, bored, and in need of entertainment. Here are over fifty Christmas bucket list ideas that will keep them entertained, engaged, excited, and grateful. Check out all the ideas here for the best holiday season yet.
📌PIN IT FOR YOUR FRIENDS📌
Affiliate Disclosure: There are affiliate links throughout this post. This means if you click on a link and purchase a product through that link, then I will receive a small commission for the referral. And that is kinda cool.
What is a bucket list?
Historically, a bucket list is a list of things you wish to do before you die. However, the term "bucket list" can mean several other things. For the purpose of this list, "bucket list" means a list of things you plan on doing with your family over the Christmas holiday.
Let's Start With Christmas Bucket List Ideas for the Littles.  
1) Write a letter to Santa.
Help the kids write a letter to Santa Claus to let him know what they want for Christmas.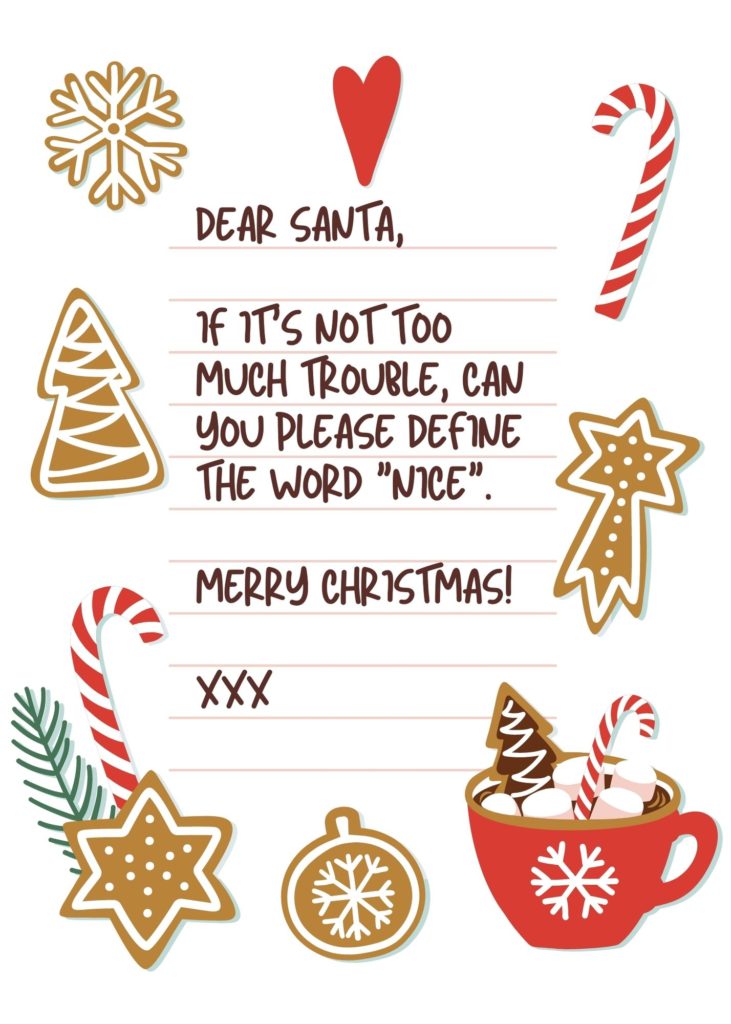 2) Decorate the Christmas tree with candy canes.   
Christmas tree decorating is a family tradition for so many people. If you are looking for an easy way to decorate the tree, why not use candy canes? Decorating with candy canes makes it super simple for the little kids to join in.  
3) Get creative and crafty.  
Your family can do many DIY projects at home to make the Christmas season more special.
Let your kids create ornaments for your family's Christmas tree. It's a great way to get them interested in crafting while teaching them some basic skills, too.
Create a popcorn garland for the tree with your kids — this is an easy and fun activity that will keep them busy on cold winter days.
Get crafty and experiment with homemade Christmas gifts this year instead of buying new ones. 
4) Or make handmade Christmas cards.  
Crafting together gives you quality family time, encourages creativity, and helps build bonds between parents and their children. You can purchase card-making kits for this project or just go to the local craft store and stock up.  
5) A picture with Santa.  
And don't forget to include the pup. One of my favorite things to do with kids at Christmas time – take pictures with Santa. And, of course, bring your dog along for fun.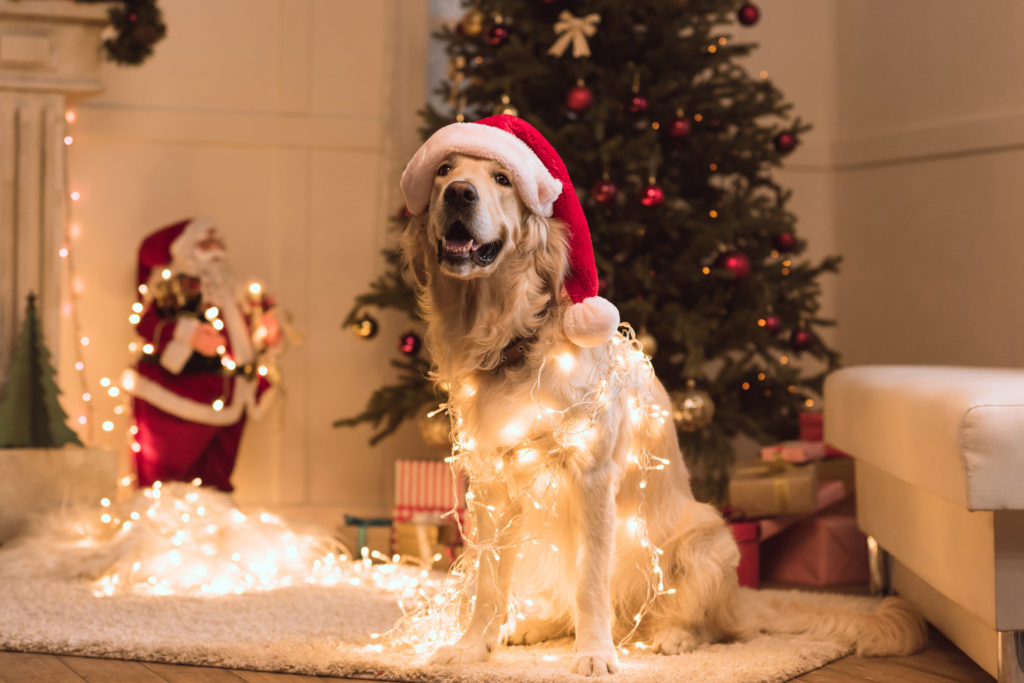 6) Go for a drive to check out all of the festive lights in the neighborhood.  
There is no better way to immerse yourself in the magic of the holiday season than driving around your neighborhood and admiring all of the colorful lights and decorations. 
7) Create a hot chocolate charcuterie board with all the fixings. 
Everyone loves hot chocolate. The smell, the taste, the way it makes you feel. Here are a few items you will need to get you started.
Santa Mugs.
Marshmallows.
Chocolate Syrup.
Toasted Coconut Flakes.
Candy Canes.
Cinnamon Sticks.
Sprinkles.
Caramel Syrup and Sea Salt.
Whipped Cream.
Mini Chocolate Chips.
And for the adults, Amaretto, Chambord, or Kahlua.
8) Or roast jumbo marshmallows and build the Ultimate S'mores Bar.  You will also need:
Graham Crackers, ChocolateCinnamon, or Original.
Chocolate Bars, Dark, Mild, White, or Oreo.
Jumbo Marshmallows.
Skewers to roast your marshmallows.
And a firepit.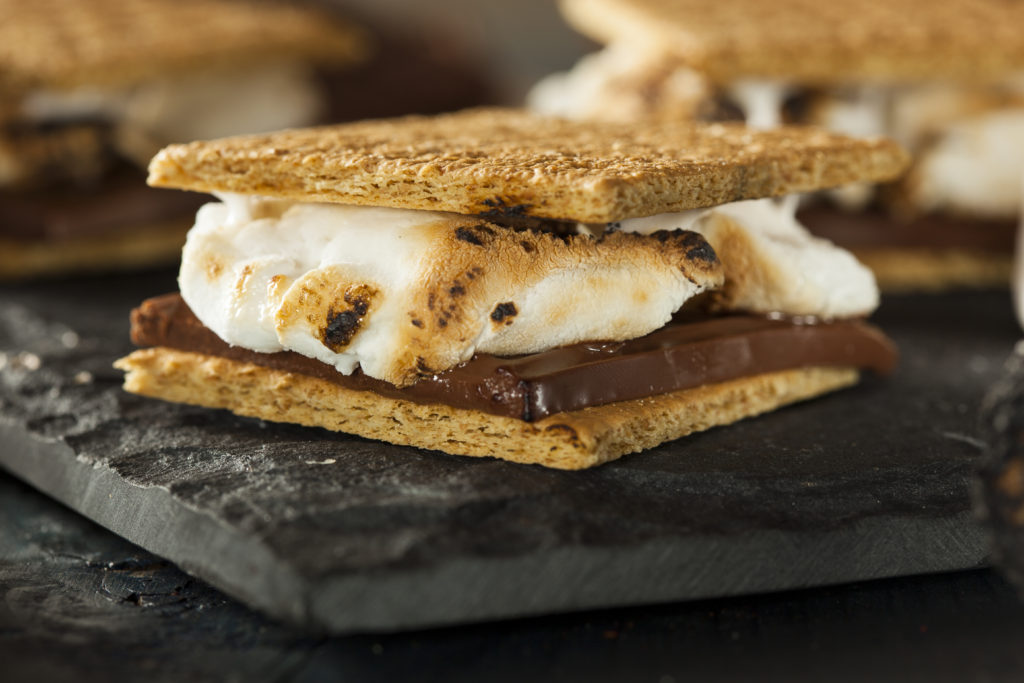 9) Turn on the festive tunes and decorate the Christmas tree together.  I have a confession to make. Nothing brings out my control-freak tendencies than kids hanging twenty ornaments in the same spot on the tree or their handling of breakable ornaments. So, I just pour a festive adult beverage and let the good times roll.  
10) Practice making cookies so that they are perfect for Santa Claus.  Traditionally, children will go to bed with the hope of waking up on Christmas morning to find presents under the tree. But what if Santa Claus were to come down their chimney hungry?
As you can imagine, one of the first things that Santa might want is something sweet. 
This recipe for Nestle's Tollhouse Cookies is perfect because they are quick and easy to make and the kids can practice making cookies so that they are perfect for Santa Claus. (The recipe is found directly on the Tollhouse chocolate chip bag, too). And mom can be the taste tester.
11) Make handmade Christmas cards for family, teachers, and friends.  A fun and crafty bucket list idea for the holidays is making handmade Christmas cards for family, teachers, and friends. This year, it might be time to try something different in your Christmas card game. And maybe it'll get them out of that family Christmas card picture. Although, that's kinda fun, too.
12) Build a Gingerbread house.  
Gingerbread houses are a traditional part of the holiday season. There are many different ways to make a gingerbread house. You can either buy the kits or create your own dough.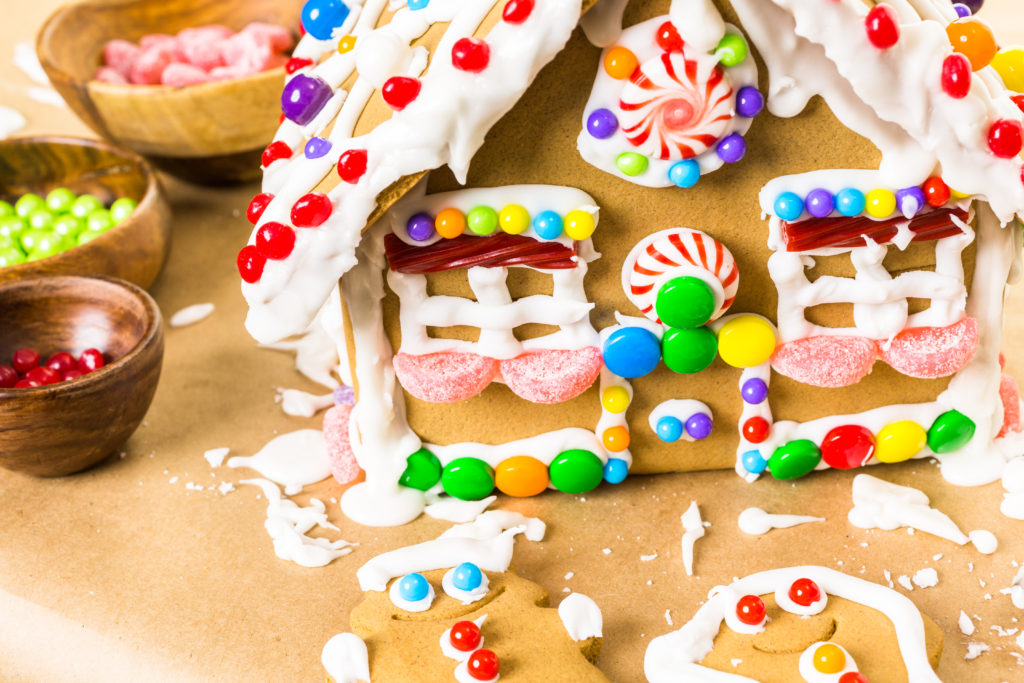 13) Make a pie.
Making pie is a great way to spend time with the kids and ensure they are having fun, and it will be so much more enjoyable for them if they are involved in the cooking process. The best part about making pie is how it brings people together. The whole family can get involved in the process, turning it into an event. 
Ask the kids for their input on choosing a recipe, measuring and mixing ingredients, and decorating the pie with different garnishes like whipped cream, chocolate chips, or toasted coconut. 
Making a pie is not only fun but also rewarding. It may seem intimidating at first, but once you've made your first pie, you'll be hooked. There are so many varieties to try out, so you'll never get bored of making them again and again.
14) Read
" target="_blank" rel="noreferrer noopener sponsored nofollow">Twas the Night Before Christmas. 
It's a tradition in the United States to read
" target="_blank" rel="noreferrer noopener sponsored nofollow">"Twas the Night Before Christmas" from a book to the children on Christmas Eve. The story is about Santa Claus, his reindeer, and his elves getting ready for Christmas. 
Children adore the magic of Christmas this book captures. And many adults can recite the entire book by heart.
15) Bake cookies for your neighbors.  
We all know how the winter months can be a little bit dreary, and sometimes we don't want to leave our houses at all because of this. But there are many things that we can still do during this time to brighten our day and someone else's, too. What better way to do this than by baking some cookies for your neighbors and friends? It's something small, but it will go a long way in making someone else smile and feel good. And everyone loves homemade cookies.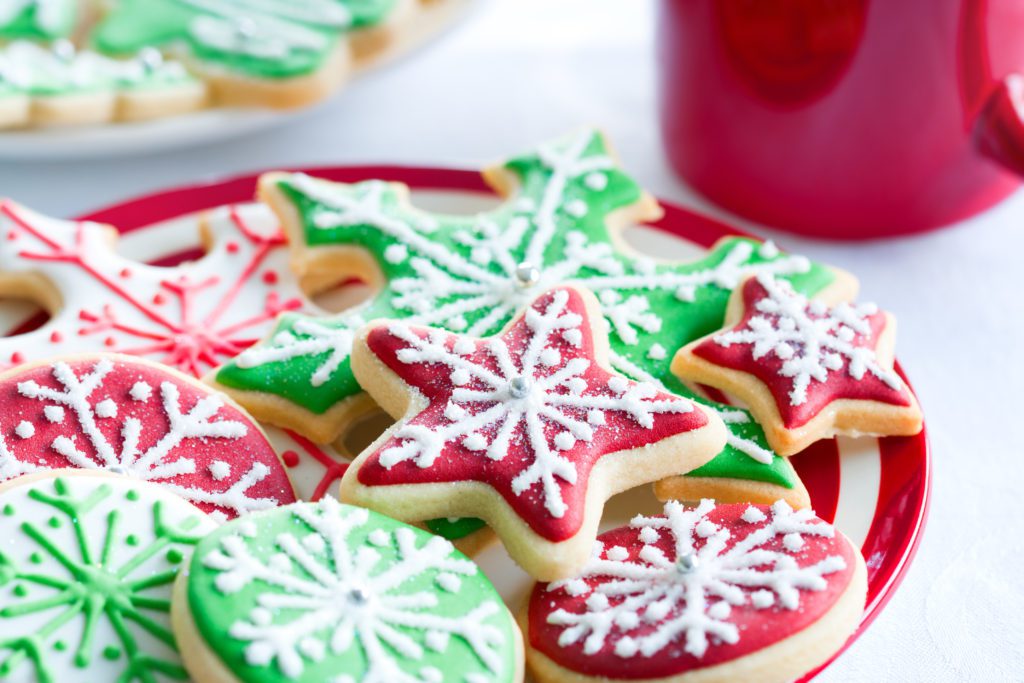 17) Go Christmas shopping.  
And don't forget to pick up an extra gift to donate to a child who may not have a Christmas. No matter the time of year, it's always nice to give back. And if you're shopping for your loved ones this Christmas, why not add a gift or two to donate to the less fortunate.
18) Have a Christmas movie marathon.
Make a list of your favorite holiday movies and schedule a movie marathon with popcorn, PJs, cozy socks, and warm blankets. Here are ten family favorites:
A Christmas Story.
The old-timey Rudolph the Red-Nosed Reindeer and Frosty the Snowman.
Elf.
Home Alone.
Nightmare Before Christmas.
A Charlie Brown Christmas.
How the Grinch Stole Christmas.
National Lampoon's Christmas Vacation.
The Santa Clause.
Santa Buddies.
Christmas Bucket List Ideas For the Whole Family.
19) Come up with ten staycation ideas.  
Here are a few to use for inspiration.
Travel vicariously through your dinner. Choose a destination and make an authentic dinner based on your chosen destination.
Bake around the world, trying different dessert recipes from all over the globe.
Or try a cocktail from a different country each day during the twelve days of Christmas.
Put together a travel-themed puzzle with the family.
Build a slide show from past travel.
Be a tourist in your own town.
Build a city skyline with Legos.
20) Decorate the Christmas tree and make the house look festive.  
My husband always tells me that the house looks like Christmas threw up in it. And I am OK with that.
21) Wrap Christmas gifts.
Teach the kids how to wrap gifts. Then they can wrap them all next season while you sip on your favorite holiday adult beverage while supervising.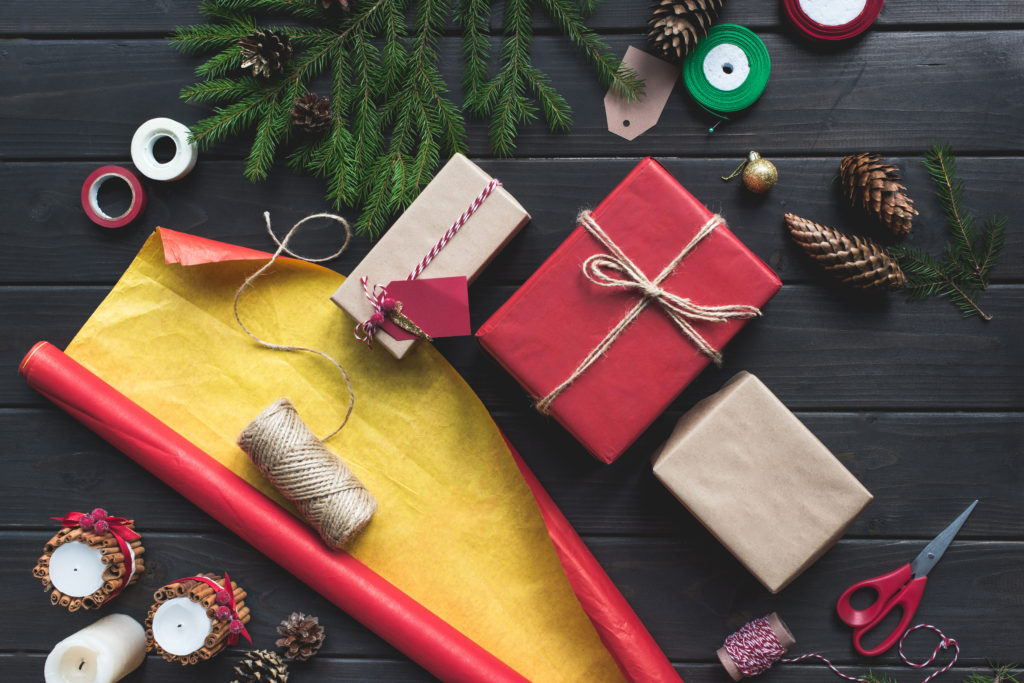 22) A Christmas movie drive-in marathon.  
You will need a projector for this fun night. And matching PJs and cozy socks. Pull your SUV out of the garage and shut the garage door. Set up the back of the SUV with pillows and blankets, and stock with snacks, starting with popcorn, of course. Project the movie onto the garage doors — instant Christmas drive-in movie theatre. If you don't have an SUV or truck to back up to the garage, set up snacks and drinks in your car and watch the film from your lawn chairs. 
23) The quintessential Christmas family picture. 
Gather up coordinating style for each family member and take a Christmas picture. Or maybe an ugly Christmas sweater pic.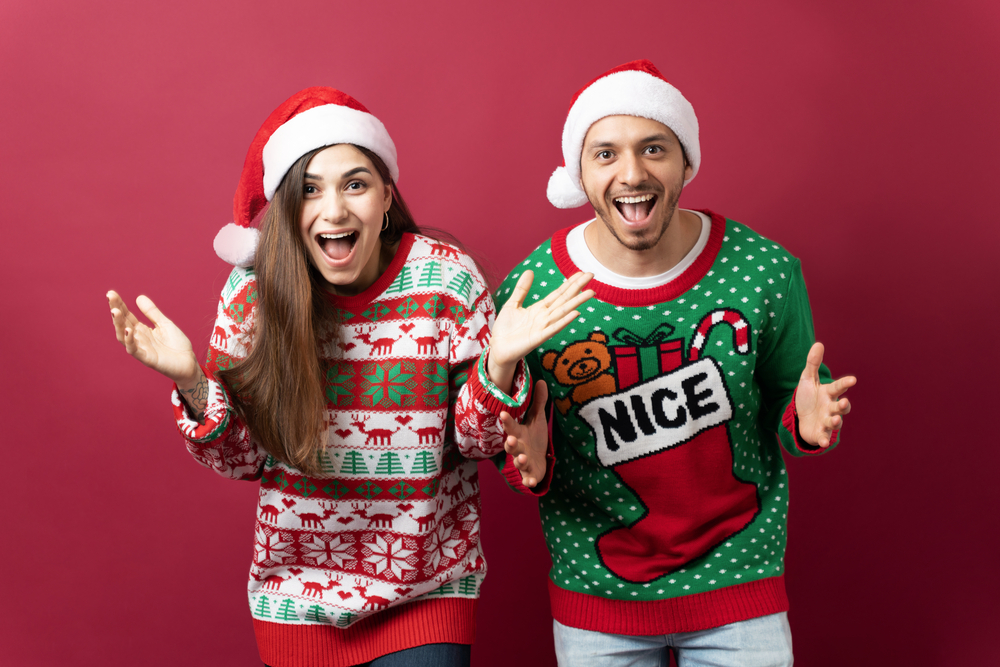 24) Go on a Christmas-themed scavenger hunt.    
The rules of a winter scavenger hunt are simple: everyone has a list of things that they have to find, and whoever finds all of them first wins. Here are some ideas for a Christmas Scavenger Hunt. Or check out Pinterest for the motherload of ideas.
Candy Cane.
Reindeer.
Star.
Snowglobe.
Wreath.
Wrapped Gift.
Bell.
Christmas Lights.
Snowman.
Stocking.
Angel.
Step it up a notch, and ask them to take a selfie with each item to prove they found it.
25) Host a dance party with Christmas music.  
A dance party is a perfect way to get your Christmas spirit on. Here's how.  
First, invite everyone you know. Make a Christmas playlist. Make sure to mix in some new songs with some old favorites for a festive mix.
Second, get yourself a drink of your choice. A holiday party is not complete without something festive in hand. But before you start mixing drinks, make sure they are appropriate for all ages so that everyone can enjoy them.
Third, when it gets dark enough outside, turn off all the lights and turn up the lights on the tree! If you have any string lights around your house, they'll be perfect to set up at this point too. Once it's dark enough outside – grab someone you love and dance like no one is watching.
Maybe you can even get Santa to spin some tunes.
31) Or host a morning of wellness. 
Here's how.
Start the day with slices of avocado toast and a green smoothie.
Followed by family yoga for 30 minutes.  Yoga with Adriene is our favorite. She has simple, beginner, family-friendly yoga videos on YouTube.  
Hydrate throughout your wellness day with lemon-infused water.
Roll on a sheet mask for a quick facial.
Take a bubble bath. Kiddos love this; teens not so much. Make it memorable by surrounding the tub with candles, listening to relaxing tunes, and using your diffuser for aromatherapy (lavender combined with eucalyptus is dreamy).
Then moisturize with your favorite body butter.
32) Visit the local museum, botanical garden, or zoo.
33) Have a camp out in your backyard or under the Christmas tree if it's too cold.  
Camping is a great way to enjoy the outdoors, relax, and get away from the hustle and bustle of our daily lives. 
34) Make a candy cane-inspired dessert such as candy cane bark or a candy cane cake.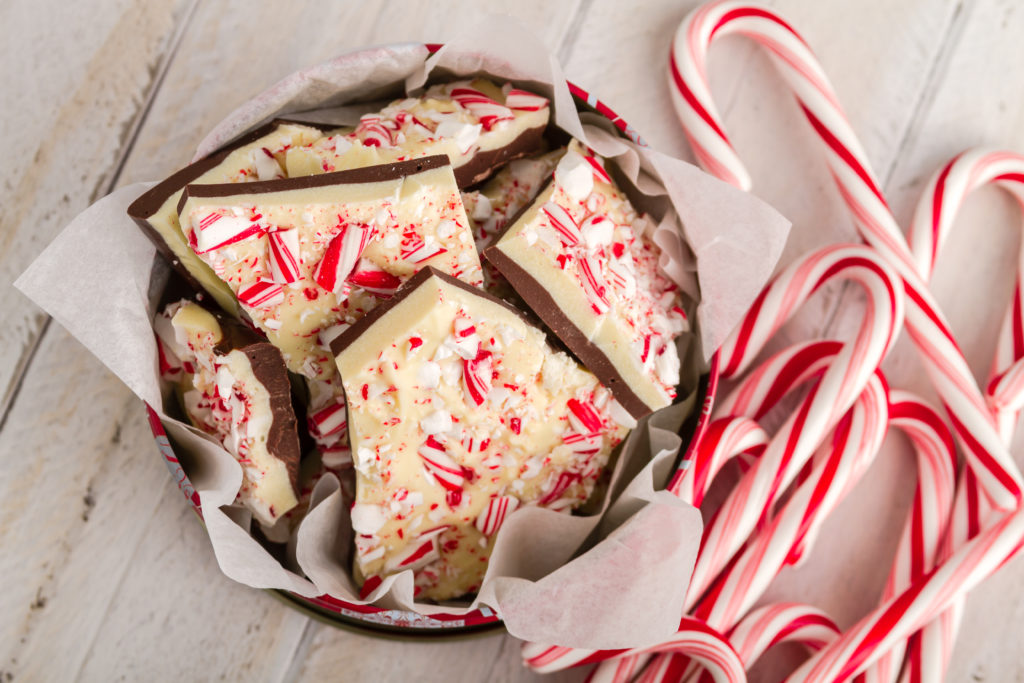 35) Attend a local tree lighting ceremony.  
The Christmas season has arrived, and there is no better way to get into the Christmas spirit than by attending a local tree lighting ceremony. So bundle up, sip on your favorite beverage, and enjoy some holiday tunes while you visit with old friends. Make sure to take plenty of pictures so you can cherish the memories for years to come.
36) See The Nutcracker or A Christmas Carol.  
We all love to see them both every Christmas; they never get old. The characters are memorable, the stories are timeless, and they both have happy endings.
37) Give back.
Christmas is a time of celebration and giving, but it can also be difficult for those less fortunate. So here are eleven suggestions on how everyone can give back during the Christmas season and make a difference in someone's life who is less fortunate.
Gather up 5-10 things from each family member to donate to the needy.
Donate to a toy drive, like Toys for Tots.
Collect canned foods for a local food bank.
Pay for the family behind you in the drive-through or the mom behind you getting her caffeine fix at Starbucks.
Help prepare a meal for a homeless shelter.
Host a foster pup over the holidays so they can spend time with a family, too.
Collect dog food for the local shelter.
Adopt a family from a local church or shelter and purchase gifts for all.
Donate jackets, blankets, socks, gloves, and winter hats to a homeless shelter.
Or donate blankets to the animal shelter.
Shop local instead of Amazon.com.
I want to share a few tips about donating to a food pantry.
Donate boxed milk, it's great for cereals and it doesn't need to be refriigerated. Lots of people donate cereal, but not a lot of milk is donated for the cereal.
When donating canned foods, either donate pop tops or include a can opener. They can't eat the delicious beans or soups if they can't open the can.
Donate oils.
And flour and sugar will help make a birthday cake.
Or donate cake mix and frosting.
Donate tea bags and instant coffee.
And salt, pepper, and other spices are amazing.
When you donate peanut butter and jelly, add a loaf of bread.
Donate feminine hygeine products.
If you can donate perishables (some pantries prefer you don't), consider fresh produce from the farmer's market, fresh ground beef for hamburger helper, eggs, and butter.
And everyone loves Stove Top Stuffing, especially over the holidays.
What would you add to this list of Christmas bucket list ideas to give back to your community?
38) New Year's Resolutions.  
The tradition of making lists of New Year's resolutions has been around for centuries. So take the opportunity to make a list of resolutions with the kids, and share them during Christmas dinner.
39) Family game night.  
Family game night is a tradition in many homes. The benefits are endless, but in general, it creates closer family relationships and bonds and sparks a little friendly competition. Game night is one of those Christmas bucket list ideas that always makes the cut in this family.
The best games to play are the ones that everyone can enjoy, even young kids, to play the game together without anyone player feeling left out.
We love Pictionary or Dominoes because everyone can be involved, no matter age or skill.
40) Host a Cookie contest.  
Hosting a Cookie contest is a great way to get your family and friends around the table for a few hours of delicious fun. You don't need to be a culinary expert to know that baking cookies is a treat for the whole family.
41) Bake a pie. 
What could be more quintessential Christmas than a pie? And, the smell of fresh pie baking in the oven is one of the best smells in the world.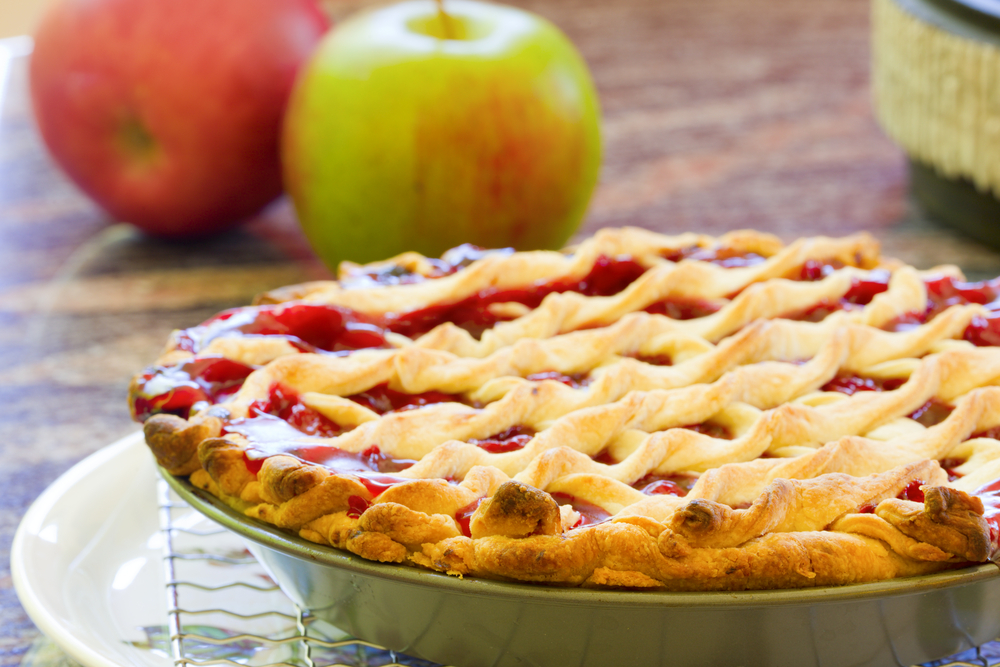 Christmas Bucket List Ideas For the Adults.
42) Make the perfect Christmas adult beverage.
Here is a Christmas bucket list idea for the adults, providing you like to drink alcohol and want to make the most of your Christmas drinking binge (it happens), we've got some advice on how to make the perfect Christmas drink. One of our favorites is hot rum punch. Or heat up apple cider and add Fireball. Oh, and don't forget Eggnog. Speaking of Eggnog, have you heard of Coquito?  
What is your favorite, by the way? Mine is an Old-Fashioned made with Knob Creek Smoked Maple Bourbon.
43) Have friends over for Bourbon or Champagne tasting.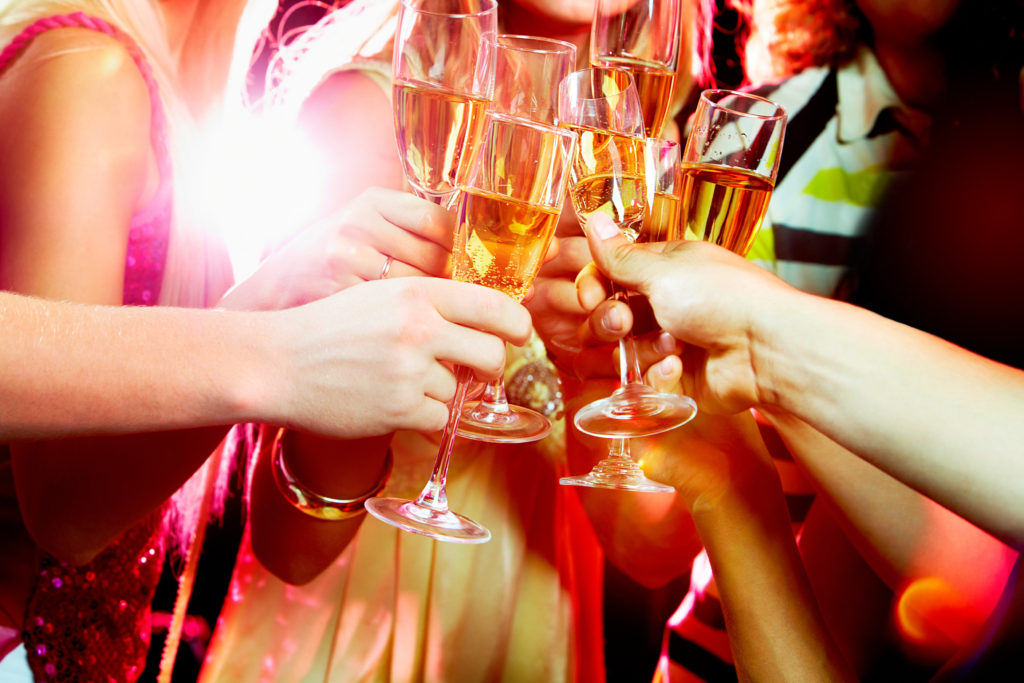 And For Mom.
44) Plan your next vacation.
Read through your old travel journals and daydream about past travel experiences or your dream vacation. And start planning.
45) Burn Christmas scented candles — peppermint, Christmas tree, or Sage.  
Burning a candle can be a relaxing experience as it helps you de-stress and feel more at ease — this is especially true with candle scents meant to bring up feelings of nostalgia which can be enjoyed during this time of year.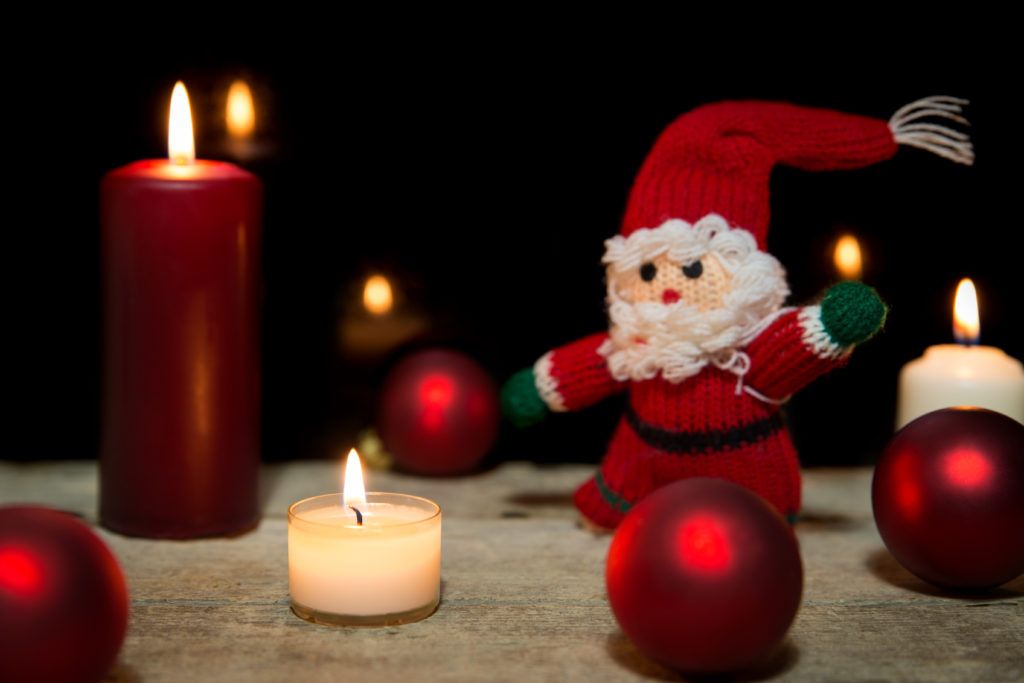 46) Have a spa day for one.  
Burn your sage candle, fill up the bubble bath, pour a glass of pink champagne (my favorite is Shramsberg), and sink into relaxation and peace.
47) Learn how to meditate.  
Breathing deeply has been shown in studies to decrease physical and mental tension, which leads to higher self-esteem, better concentration, less anxiety, more energy, lower blood pressure, improved immunity, better physical health, and longevity.  
Meditation also strengthens our ability to focus, thereby improving productivity at work, home, or school.
Some people find it challenging to find the time to meditate because they have a busy work schedule and take care of their children. But you don't need a lot of time to benefit from meditation. The key is consistency, shown to lead to increased well-being over time.
48) Go for a walk, trail run, or bike ride.  
Getting outdoors with your family is one of the best ways to enjoy the outdoors and get in some exercise. It's also a great way to explore new trails or explore your city in a new way with your kids. It's incredibly rejuvenating to head out for a stroll, trail run, or bike ride solo and find peace and tranquility in nature. Alone time is underrated.
49) Learn a new skill.  
This Christmas bucket list idea is my favorite. If you are an ambitious mom who wants to learn something new, here are ten ideas that are easy to learn in the winter.
Learn to play pickleball.
Or to play the guitar.
New photography skills.
Become a pastry chef.
Learn a new language such as Spanish or French.
Calligraphy.
Take a dance class.
Create a new cocktail.
Cook a five-course meal.
Start a blog.
50) Read a book. 
I've always loved reading books. There's nothing like diving into a world of fiction and getting lost in the characters and stories. Reading is relaxing, inspiring, life-changing, and an escape from everyday life.
Recently, I found two books that I fell in love with. One of them is "The Notebook" by Nicholas Sparks, and the other is "The Alchemist" by Paulo Coelho. These two books are so different, but they both had the same heartwarming effect on me. They motivate me to live life to the fullest and follow my dreams like there's no tomorrow.
I recommend these two books because they are relatable, and they show that you don't need an extraordinary life experience or adventure to be happy; all you need is hope, courage, love.
Here are other recent reads that I loved.
Bonus Christmas Bucket List Idea: Wear cozy Christmas socks while reading your book, sipping on warm apple cider spiked with Fireball in front of a lit fireplace.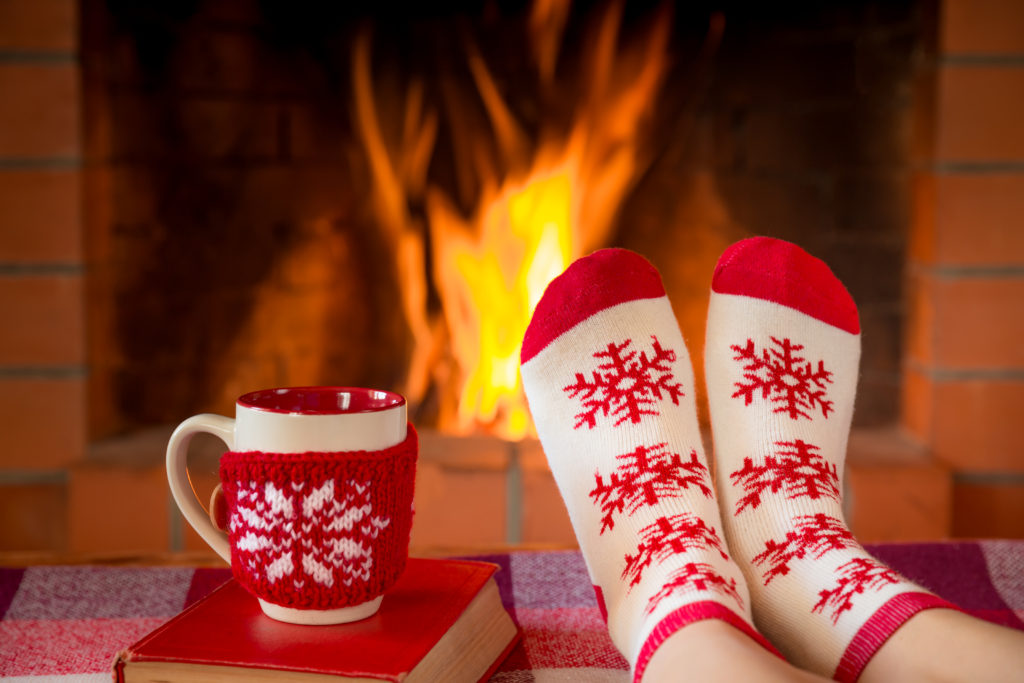 51) Go out for a special Christmas Pedi while sipping a Peppermint Latte or your favorite Champagne.
52) Buy a gift for yourself.  
One of the best things about being a mother is giving your children all the love and time they need. A child's angelic face is a treasure in itself. However, it is also a responsibility to nurture and care for them from when they are young.
Some mothers might feel guilty or selfish for wanting something for themselves when their children deserve so much – but during these often-trying times, it's essential to take time out for yourself too, and this includes during the festive season. 
53) Make a list of Mom's New Year's Resolutions.  
Some people love the chance of a new year to make positive lifestyle changes. So spend an hour or so thinking about a few things you want to do better in the new year to come. Is it fitness, nutrition, recovery? Or a new skill? Or giving back more to the less fortunate in your community?
54) Find a fun and exciting recipe and try it out on your family (if you love to cook).
 It isn't easy to come up with an idea for a new dish to make for your family. So, check out your favorite food blog, read about different cooking techniques, or search for recipes on Pinterest for inspiration. Or Visit the local farmer's market and shop for your entire dinner and serve farm to table.
55) Take a photography class and practice your new skills.  
A fun and exciting Christmas bucket list idea for moms is to take a photography class. A new skill to learn can be an exciting new challenge. It might also help you to reconnect with your creative side, which is always a good thing. And you never know, it could lead to a second career.
56) Practice random acts of kindness.  
Spend the day complimenting people you see. Tell them they look lovely, that they are kind, they have beautiful eyes, and you love their hat or shoes.
 Remember being kind costs you nothing.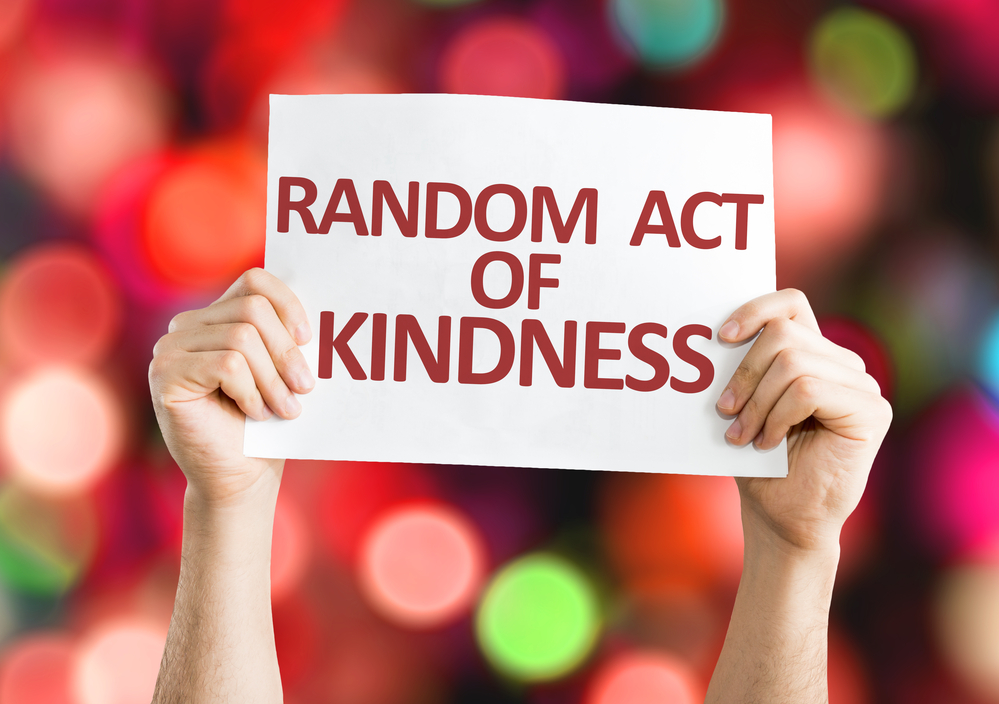 57) Plan What You Will Do for the Twelve Days of Christmas.
I love this idea, and you can do this any way you want; just pick a Christmas-themed activity to do as a family beginning twelve days leading up to Christmas day.  
Here are twelve Christmas bucket list ideas to get started on your twelve Days of Christmas. (You could also ask all family members to pick three to add to the family list).
Yoga (OK, maybe I am a little obsessed with yoga lately).
Christmas Movies.
Random Acts of Kindness.
Cookies.
Holiday Cocktails.
Family Game Night.
Self-Care.
Christmas Books.
Meditation.
Wine or Beer Tasting.
Bubble Baths.
Christmas socks.
Take a break from the holiday shopping, decorating, or cooking, and pick a few of these fun Christmas bucket list ideas to do with your family (or solo). Choose from over fifty Christmas bucket list ideas for the best holiday season yet.
Now it's your turn to add to the list. So what are your Christmas bucket list ideas to keep you and your family busy and excited over the Christmas holidays?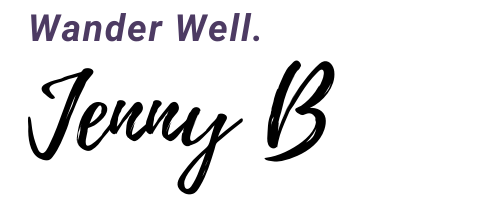 Source link